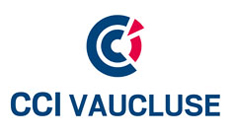 It has now been 19 years since ECOTROPHELIA started promoting innovation and since 2008 at a European level. Indeed, early on, the CCI Vaucluse understood the need to innovate to survive. Created and managed by the CCI Vaucluse, these "Student Food Innovation Awards" are supported by public strategic partners (Ministry of Agriculture and Food, Provence-Alpes-Côte d Azur, Department of Vaucluse) and private partners (CAMPDEN BRI,...).
ECOTROPHELIA has become firmly established in the European food landscape. The competition refers to innovation, an essential process even more in times of crisis, and has acquired an unquestionable legitimacy.
ECOTROPHELIA has become a reference in Europe, as a major event for innovation and competitiveness. This international recognition has made Avignon the European Capital of food eco-innovation: a responsible food innovation respectful of the consumer, the environment and society in general, pillars of sustainable development. Because now we can only conceive progress in the respect of both citizens and environment, the heads of the companies involved in the CCI Vaucluse go on supporting the strategy of building synergies between education, research and enterprise embodied by ECOTROPHELIA EUROPE.
In many aspects, ECOTROPHELIA is a model as the structure overcame difficulties in order to perform better and go further. This is how we move forward!
Michel Maridet
Director of the Chamber of Commerce and Industry of the Vaucluse