ECOTROPHELIA EUROPE AT THE SIAL - Paris Nord Villepinte 2016
France, Belgium and the United Kingdom win the Champions League for Food Innovation: Tomorrow's Food is on its way! 
Visionary food innovations that are tasty, sustainable, responsible and of high nutritional quality...
ECOTROPHELIA Europe designs the consumer trends of tomorrow!
At the European Food Innovation Student Awards finals, held on 16th and 17th October 2016 as part of the SIAL in Paris, the jury, chaired by Mrs. Ariane ANDRES, Head of Academic Alliances, Nestlé Research Center (Lausanne), distinguished four particularly innovative products among the 15 finalists.
ECOTROPHELIA Europe Gold prize was awarded to France for "CarréLéon" (culinary aid): the natural and simple culinary aid that enhances your everyday dishes!
The ENSAIA, École Nationale Supérieure d'Agronomie et des Industries Alimentaires de l'Université de Lorraine-Nancy received a prize of 6,000 €.
ECOTROPHELIA Europe Silver prize was awarded to Belgium for "Specornoos", the innovation ice cream cone with a surprising Speculoos flavor and crispiness.
The Université Libre de Bruxelles received a prize of 4,000 €.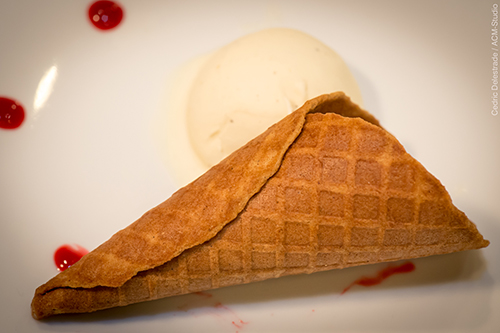 ECOTROPHELIA Europe Bronze prize was awarded to The United Kingdom for "Från-Början", an all-natural, sustainable and indulgent non-dairy alternative to traditional ice cream.
Nottingham Trent University received a prize of 2,000 €.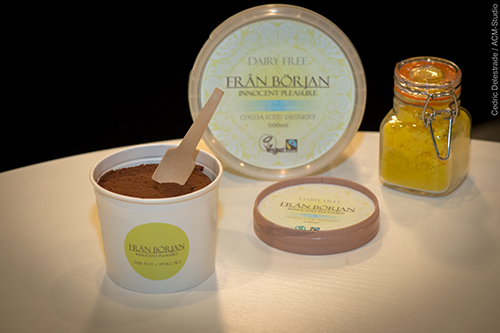 The Special Innovation Award, funded by the Conseil Departmental de Vaucluse, was awarded to Germany for "Eatapple", an edible fruity drinking straw containing pomace, a by-product of the juice industry.
Karlsruhe Institute of Technology (KIT), Institute of Process Engineering in Life Sciences received a prize of 1,000 €.