SIAL PARIS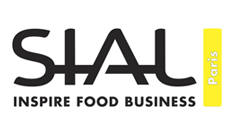 The International Food Exhibition in Paris is the largest professional meeting of the world's food sector, with in 2016, over 7000 exhibitors from 109 countries and a record attendance of 155,700 professionals from 194 countries.
SIAL, is also a source of inspiration for its ability to reveal the trends and innovations of tomorrow.
It is therefore natural for the SIAL to join ECOTROPHELIA to support the creativity of international students and highlight the products of tomorrow they themselves imagined.
SIAL Paris will take place from 21st -25th October 2018 at Paris Nord Nord Villepinte - www.sialparis.fr
To learn more about SIAL network tradeshows in the world: www.sial-network.com