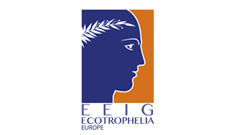 Bringing together the food industry through innovation and entrepreneurship
The EEIG ECOTROPHELIA EUROPE is a European Economic Interest Grouping that aims to unite stakeholders from different Member States together around a common objective, bringing together food industry actors from seven different countries to promote innovation and entrepreneurship in the European food industry through the development and implementation of innovative programmes.
The EEIG ECOTROPHELIA EUROPE aims to:
Promote the cooperation and exchanges between SMEs and universities, research institutes, and public and private bodies involved in food innovation.
Define policies, organise the European ECOTROPHELIA EUROPE competition and promote participation in the Competition and its results.
Promote excellent education programmes linked to food innovation.
Increase awareness and spreading information, particularly to students and young entrepreneurs.
It is in this context that ECOTROPHELIA, carried by the EEIG, has become a Food Innovation Laboratory.
Members
The members of the EEIG ECOTROPHELIA EUROPE are trade unions from seven European countries representing the interests of national food companies, the European Union food industries: ANIA - France, FEVIA -Belgium, FIAB - Spain, SEVT - Greece, CCIS- CAFE - Slovenia, FII - Iceland, LVA - Austria and FoodDrinkEurope.