---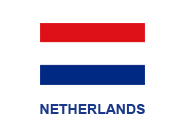 School:  Maastricht University
Category: Seasoning, Side dish
Short description: Tasty, savory popped pea snack – a natural source of calcium, and high in vitamin D and protein!
PopPeas – Guilt-free savory snacking.
PopPeas are popped pea crisps with delicious herbs and spices. They are the perfect savory, crunchy, tasty and healthy snack. PopPeas is a 100% vegetable product since this snack is made with a mixture of only yellow pea flour, dried mushrooms, dried basil, and an herb and spice mix. Yellow pea flour is a great vegetable source of protein, containing 18 grams of protein per 100 grams. The mushrooms are treated with UV light, making them a natural source of vitamin D, whereas basil is a great source of calcium. This makes PopPeas a 100% natural, vegan and, above all, tasty source of calcium, vitamin D, and protein. The ingredients are mixed with a bit of water, after which they are popped in hot air by a food extruder. Since PopPeas are not fried in oil they present a low-fat alternative to regular (fried) crisp varieties, without sacrificing taste and texture. The PopPeas are coated with a delicious herbs and spices mix. A guilt-free savory snack boosting your protein, calcium and vitamin D intake, while having an incredible taste and crunchy bite. PopPeas - Popping Good!
---