---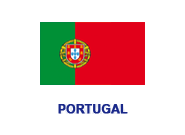 School: Faculty of Biotechnology - Catholic University, School of Economics and Management - Universidade do Minho
Category: Ready-cooked meal
Short description: Bean Ready – A healthy ready-to-eat vegetarian bean stew, source of fiber and protein.
Bean Ready is a ready-to-eat vegetarian bean stew with traditional Portuguese ingredients. It belongs to the category of prepared meals and it is a main dish that contains bean, mushrooms, cabbage and vegetarian sausages along with Portuguese white rice. Its organoleptic properties mimic the traditional Portuguese bean stew without animal-related ingredients. With an unforgettable flavour and taste, Bean Ready is a healthy meal and a source of fiber and protein.
Bean Ready has a CPET (Crystallized Polyethylene Terephthalate) recyclable packaging with 2 sterilized compartments: one for the vegetarian stew and another for the Portuguese white rice. It has a shelf life of 6 months and it's conserved at room temperature due to it's thermal process, making Bean Ready a sustainable product.
Bean Ready is a convenient and adaptable product to the current lifestyle that can be consumed for the whole family, at lunch or dinner, at home or elsewhere. Since it has the simplicity of being ready-to-eat, it only needs to be heated in the microwave.
Bean Ready provides a healthy, practical and environmentally-friendly meal, encouraging the consumption of pulses, not compromising future generations or their resources.
---