---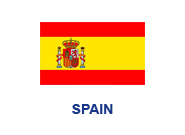 School: Universidad Miguel Hernandez
Category: Bread & pastry, Ready-cooked meal
Short description: Essenza di Vega is a new integral fresh pasta, made from a set of novel flours and local fillings
Esseza di vega is a integral fresh pasta with a set of novel flours (amaranth flour, quinoa flour and flour obtained from the by-product of the Persimon juice industry).
Two different product ranges are elaborated, the tagliatelle and, on the other hand, the ravioli, in which two types of innovative fillings are differentiated, typical of the community where the company was born. A filling of date and bacon, creating in this way a mixture of flavors between sweet and salty; and on the other hand the filling of cheese, pomegranate and chia, which is suitable for vegetarians and that provides a different flavor at the same time as nutritious. This pasta is rick fiber and with all essential aminoacids.
Our project focuses on two fundamental pillars at present, healthy nutrition and the sustainability of the planet. Thanks to a technological process, only 2 minutes is needed for cooking.
Thanks to all this, a new concept of pasta is born, which combines the traditional and the innovative with its ingredients, giving an added value to the nutritional value of conventional pasta, contributing to the environment and also being quick and easy to consume.
---