---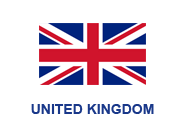 School: University of Nottingham
Category: Side dish
Short description: Available in Spicy BBQ and Salt and Vinegar Flavour, Pom Puffs are a delicious and nutritious snack.
R.I.C.H. Pickings bring you Pom Puffs, a delicious, nutritious snack for any occasion: whether you are onthe- go or just feeling peckish. Pom Puffs are made with 23% apple pomace, a by-product from the cider and juicing industries. Pom Puffs are good for you, being naturally high in fibre, but also help the wider community with 100% recyclable packaging and 10% of business profits going to charity. Launching with Spicy BBQ and Sea Salt and Cider Vinegar flavors, find your favorite and pick up a pack today!
Suitable for vegetarians, designed to be allergen free.
---