---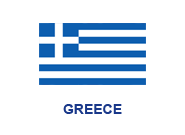 School:  University of Applied Sciences of Thessaly - TEI Thessaly
Category: Biscuit & cake, Bread & pastry, Breakfast, Dessert
Short description: Delightfull gluten – free cookies made of organic chestnut flour with chocolate chips and inulin
Chestnicks are delicious gluten – free biscuits, having as a basic ingredient the organic chestnut flour produced by us, orange flavor and chocolate chips.
They are addressed to both gluten intolerant customers and to the wider confectionery consumers' group.
It is a healthy snack – biscuit, with functional properties, thanks to the added prebiotic inulin, which contributes to normal bowel function. It is, also, a nutrition – rich, high in fibre food, a source of five vitamins (A, B2, B6, B9, C) and a source of minerals such as magnesium, potassium, manganese.
Chestnicks' innovation is defined by the local production and usage of organic chestnut flour, where even the non – commercial seeds are utilized in an overall waste – free process. The above innovative characteristics along with the added native chicory inulin, make Chestnicks the first ever specialized gluten – free biscuits in the greek market.
Chestnut flour has significantly lower energy & water footprint compared to the competing flours (gluten –free or not), and its use in the Food Industry can give an added value to a greek product of limited (until now) market penetration capability and provide healthy benefits beyond basic nutrition. Lastly, packaging is made of as less as possible recycled paper material, avoiding plastic completely.
---