---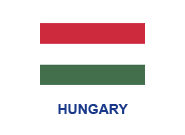 School: Sapientia Hungarian University of Transylvania
Category: Bread & pastry, Breakfast
Short description: Our product is BrewBun and it's a specialty product with a higher dietary fiber and protein content.
BrewBun -How spent grain is well spent.
The idea for the product came from the concept of simplicity. The baking industry is quite large and very important. We wanted to develop an affordable, sustainable but healthy product and came up with a bun with higher fiber and protein content. BrewBun`s ingredients are brewer's spent grain (30%), wheat flour (40.5%), yeast (0.8%), salt (1.7%), whey (8%) and water (19%). By using these two types of byproducts, whey and brewers spent grain, the carbon footprint is 27.92% lower compared to similar products. The bun has golden color, crunchy crust, pulpy texture and it contains 8.66% protein, 4.75% fiber, 43.1% carbohydrate, 1.03% fat for a total of 224.3 kcal/100 g.
Our marketing strategy is built on market research, as well as a competition analysis. A healthy product and lower carbohydrate content is key. The target audience are the large institutions, restaurant chains and fast food stands.
The price of our product was determined with a cost based pricing model and it was set at 0.21 EUR VAT included.
The project break even point analysis shows that the minimum selling capacity needed is 45%. The net present value is positive at 8% rate of return, investment payback period is 6.5 years. We can conclude that the project is financially feasible.
---