---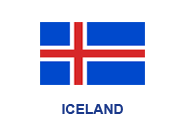 School:  University of Iceland
Category: Breakfast, Chocolate & candy
Short description: BrewBar is a high energy granola bar which is made using the spent grains from beer brewing.
BrewBar is a high energy snack product made from spent grains from beer brewing. By mixing this high fiber cereal with oats, almonds, fruit, peanut butter and a few more ingredients we have created a highly nutritious granola bar that can be eaten at any time of day. Up until now spent grains from brewing were mainly used in agriculture as an animal feed or compost. However, using it directly as human food is a much more energy efficient option.
In addition to its high energy content, BrewBar is also high in fiber, and a good source of protein. Even though we can´t digest fiber, it is very important. One of its benefits is to stabilize the absorption of nutrients.
In overall fiber helps to maintain a healthy digestion system. Spent grains are the main source of fiber in our product with oats in the second place. Proteins are also very important to keep our bodies healthy and running. BrewBar gets is proteins from peanut butter, oats and almonds. Main health benefits of proteins are regeneration of cell and tissue, stronger nervous and immune systems. Protein also helps you to maintain body weight by providing satiety.
That is why BrewBar is a perfect choice for those who are looking for a fast, but long lasting energy source, but it can also be enjoyed as a healthy snack.
BrewBar is also packed in eco-friendly plastic free packaging which can be recycled.
---