---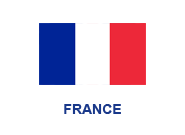 University :  ONIRIS, Ecole nationale vétérinaire, agroalimentaire et de l'alimentation - L'Ecole de Design Nantes Atlantique 
Category: Ready-cooked meal
Short description: Les Croc's-Magnon, the first sustainable and nomadic dish that showcases the taste of acorns.
Les Croc's-Magnon is the first prepared dish made of acorns. This project is submitted by our start-up named Déchênés which is supporting the French agriculture and industry while producing healthy dishes.
Our team, Déchênés, has high values regarding the environment. That is why we are using two by-products to make Les Croc's-Magnon: acorns from the truffle exploitations, and saithe from the filleting process. We are also donating a part of our turnover to plant trees.
Les Croc's-Magnon is a nutritionally complete dish. It is comprised of 4 stuffed acorn balls and a creamy parsley sauce. It contains a high amount of vegetables and uses saithe by-products as a source of protein. It is meant to be consumed on the go, without cutlery, microwaved or not. One box of 310g of Les Croc's-Magnon provides you enough macronutrients for one dish. In addition it is gluten-free, clean-label, NutriScore A, fiber-rich and is made exclusively with French ingredients.
Les Croc's-Magnon will be sold at €5,50 in the chilled snacking section in convenience stores. They have a 10-day shelf life.
Déchênés offers you the possibility to discover the taste of acorns, which were already eaten by our ancestors.
We shall not waste these sustainable resources. Let us be inspired by our past to feed the future generations!
---