---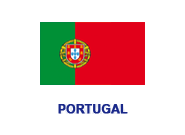 University :  Universidade de Aveiro
Category: Breakfast, Dessert, Ready-cooked meal
Short description: Fermented aquafaba & yacon preparation with a layer of orange peels jam, sprinkled with bee pollen.
OrangeBeeee is a new brand of food products that value parts of food from the Mediterranean culture, which are often discarded, and integrates them into new food products, encouraging changes in eating and consumption habits, for a better future. From by-products of the food industries: orange peel, aquafaba, and yacon, with the integration of bee products, especially bee pollen, OrangeBeeee creates fermented vegetable preparations, which provides a mixture of textures with a fruity flavour, at a competitive price. These do not contain gluten or lactose, they are a source of fiber and without fat. Pleasant taste and appealing appearance, the perfect alternative to the dairy yogurt.
OrangeBeeee follows the HORECA channel, with fixed suppliers of by-products, like the Gertal company. The goal is, in addition to selective markets, consumers who choose vegetable alternatives, whether they are vegetarian, intolerant to certain ingredients, or because they value food sustainability, also appeal to consumption by a wide variety of consumers, through simple and childish visual communication, and selling in large commercial areas, such as SONAE MC company.
In this way, the brand contributes to the sustainable management of food resources and promotes the informed consumption of food. It also contributes, through the communication of the brand and its products, to people's awareness of the impact that food has on society and the planet.
---