---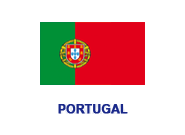 University:  School of Agriculture, University of Lisbon
Category: Ready-cooked meal
Short description: Salmon preserved in escabeche sauce (olive oil, vinegar, onion and bell pepper) with glasswort.
Our product is eco-inovator as it consists of a never before seen preserved foodstuff made from by-products that are reintegrated into the food industry and inspired by a traditional Portuguese sauce.
Based on circular economy, the goal is the valorisation of by-products from the processing of salmon (head, nape and tail) that are usually disposed of or used in animal feed.
Seasoned with glasswort which is an healthy alternative to salt, its advantages go beyond its organoleptic properties, as it is diuretic, rich in vitamins and minerals, it stimulates the immune system, is an antioxidant, anti-inflammatory and has antitumoral and anti-diabetic characteristics, helping in the prevention of hypertension.
Glasswort properties plus the high concentration of fatty acids omega 3, which are naturally present in salmon, make this product a foodstuff with a positive impact in our health.
The consumption of this food product has no need of further processing, but it can be incorporated into other culinary uses as to make a more robust meal. It can be consumed by vulnerable groups, including the eldery, children and immunocompromised people. Its durability is of 6 months at room temperature, which allows for an alongated period of commercialisation.
---