---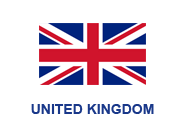 University :  University of Nottingham
Category: Biscuit & cake, Bread and pastry, Dessert
Short description: 'Delights', a range of sweet, fried, moist, golden doughballs, soaked in flavoursome sugar syrups.
'Delights' are sweet, fried, moist, golden doughballs, soaked in vibrantly coloured flavoursome sugar syrups. Incorporating surplus bread into the doughballs, makes an innovative, sustainable sweet treat which brings bread back to life! A range of flavours inspired by traditional British desserts; Jam Roly-Poly, sticky toffee, and lemon drizzle are brought to life through the addition of associated inclusions and syrups ensuring a burst of much-loved flavour in every bite. The production of 'Delights' begins by grinding and drying the bread, mixing other ingredients, shaping and frying the doughballs which are then deposited into trays and evenly covered with syrup. Based on our flavour range and positioning we see Delights as a sweet dessert, snack or a perfect treat with a cup of tea! We achieved a clean and natural-based ingredient list with Delights containing less calories per 100g than our competitors.
Delights packaging is 100% recyclable and consists of a clear plastic tray with a clear film lid, surrounded by a bright, eye-catching cardboard sleeve and a small visibility window, to draw the attention of consumers. An automatic date coder will print our 7-day shelf life onto the sleeve. Delights will then be dispatched via 3 distribution channels; retail, food outlets and online. Our initial target market is millennials and Gen-Z, based on insights indicating that they are most open to trying something new and are more sustainability-driven when making purchases.
---