---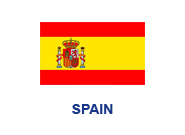 University :  Universidad Autónoma de Barcelona
Category: Dessert
Short description: Tricube, the cube-shaped gelled dairy dessert that seeks innovation without losing tradition.
Tricube is an eco-innovative dairy dessert focused on the gourmet market in which we appreciate three flavours, three textures and three different colours that together, complement each other. It is a small cube made up of three gelled layers with a consistent structure based on yogurt, dark chocolate and Catalan cream.
It was born from the idea of giving a more modern vision to homemade desserts, making an attractive product with a pleasant flavour that, when tasted and melted in the mouth, reflects the taste of our land in a single bite.
Organoleptically, each layer provides a different characteristic: yogurt provides freshness, Catalan cream provides sweetness and dark chocolate provides that point of pleasure. A contrast of sensations for those looking for innovation and tradition.
Tricube is considered a Premium product, so we decided to distribute it through gourmet restaurants and luxury events.
Our mission as a company is to go hand in hand with the environment using green energy, ecologic raw materials and reusable materials. Therefore, the packaging of our product will also be reusable and will preserve the integrity of the product.
---