---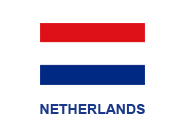 University :  Maastricht University Campus Venlo
Category: Ready-cooked meal
Short description: Shiitake mushroom based Biltong; traditional South-African flavour, modern ecological footprint!
Craving a savoury snack to get through your day? Although, you prefer not to eat unhealthy foods or meat? Shiitake Biltong might be an ideal solution for you! We provide a healthy plant-based alternative to conventional meat snacks, while conserving a meaty texture and savoury flavour. With Shiitake Biltong we have re-invented the traditional South-African snack, enjoyed during sports, busy workdays or an evening at home with a couple of friends and an ice-cold beer.
Contrary to traditional animal-based biltong, our Shiitake Biltong is 100% plant-based and therefore high in fibre, vitamin D, B6, low in saturated fat and sugar; promoting a healthy gut and cardiovascular system. Similar to conventional Biltong, our product is high in protein, supporting muscle recovery after exercise.
Shiitake mushrooms cultivation emits less greenhouse gases and requires less water and land compared to meat production, significantly reducing environmental impact up to 98%. Our product is packaged in fully recyclable plastic with a shelf-life up to 6 months, further minimizing environmental impact. Mass production is achievable with minimal technical difficulties, requiring little processing in a food processor and oven. Only wheat gluten and our special seasoning are added, which consists of spices and an innovative natural mushroom extract. Thereby, Shiitake Biltong combines traditional South-African flavour, with a modern ecological footprint!
---