---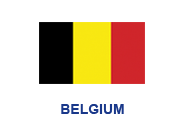 University :  Université Catholique de Louvain
Category: Breakfast, Dessert, Egg based, Milk product, Nutriceutical, Seasoning 
Short description: Aloya is a healthy yoghurt with an optimal supply of omega-3 and the sweetness of a walnut cream.
Are you a yoghurt and novelty lover? Let yourself be tempted by the unique experience of Aloya yoghurts. They are made according to a gourmet recipe for the greatest pleasure of your taste buds. Fine walnut splinters, bringing crispness and bitterness, combined with the acidity and freshness of a yoghurt, this is all the pleasure that Aloya will offer you.
In addition to its tasty taste, Aloya is an excellent way to integrate and rebalance your omega-3 diet thanks to its unique formulation that meets European nutritional recommendations. You can also enjoy the sweetness of the fruity range made with seasonal fruits.
By consuming these yoghurts, you will participate in the economic development of the region since the raw materials and distributors are Belgian. Because of its individual format, Aloya is easy to integrate into a daily diet at breakfast or as a healthy and creamy snack.
---