---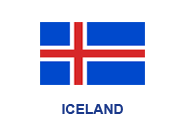 University:  Háskóli Íslands
Category: Ready-cooked meal
Short description: A vegan/vegetarian burger with no soy and potato protein as the main protein source.
What we did was to focus on fulfilling most of the target group demands and go further in making a nutrition rich patty that is more environmentally friendly compared to the competition.
The patty is thought to be used both as a burger patty or as a protein source on a plate with some sides and even a creamy sauce, that could be made with the remaining chickpea juice.
The patty is a good source of protein (Oats, chickpeas, extracted potato protein), carbohydrates (Oats, mix of vegetables) and fibre (Oats, chickpeas, potato skin/peel). Great and balanced source of nutrients.
The raw material where chosen in order to have a paddy with a texture that can be eaten as minced meat steak as well as a healthy and ecological product. Iceland is located in the middle of the Atlantic Ocean with only a few vegetables able to grow in it like things are today, it is indeed, not possible not to import the different raw materials. For this reason and in order to be as ecological as possible, all the products are coming from Europe.
---