---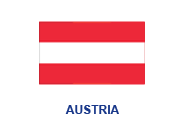 University :  University of Natural Resources and Life Science, Vienna
Category: Seasoning 
Short description: SprAUTcrisps, the clever combined, tasty layers of Austrian crispy greens!
SprAUTcrisps are the perfect combination of pure, healthy and nutritious greens. The specific selected sprouts and herbs are made to enjoy the richness of Austrian dried greens at any day or night-time. Our unique crisps are intended for fulfilling cravings for fantastic taste while delivering healthy needs.
The originally harvest-fresh consumed sprouts are seasoned and processed to create lightness and crispiness. The composition of mixed herbs and tomato powder results in an undeniable fresh and pizza-like flavor at the same time. It allows wholesome snacking without feeling guilty due to no fat utilization. These natural crisps can be savored as in-between snacks on the go, for dipping into hummus, as topping of soups or as seasoning of other dishes due to the thin layer of dehydrated sprouts.
The ecological foil Futamura NatureFlex™ NK, based on renewable resources from Folial GmbH, is applied to save the aroma and texture. With this sustainable packaging the crisps are preserved from environmental moisture and gases. In addition, the attractive secondary package protects the bite-sized pieces against breaking. The resulting conservation leads to a longer shelf-life, freshness and structure robustness. This completes all positive impacts of nourishment with high stability of the product and a wide range of usage.
All in all, our clever SprAUTcrisps are the answer to healthy quick bites without any regrets. According to the motto: day in, day out, snack SprAUT!
 
---