---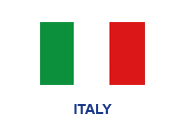 University:  Fondazione ITS Tech&Food – Nuovi saperi per l'Agroalimentare
Category: Biscuit & cake, Breakfast, Chocolate & candy, Dessert
Short description: Healthy, yummy and eco-friendly: here it is Spigo bite, a chocolate, almond and spirulina algae bar.
"SpiGo bite" is a bar made from high-fibre flours (whole type 1, oats, buckwheat and linseed), with almond and spirulina algae cream covered by a crunchy layer of dark chocolate. SpigoBite is a healthy, yummy and eco-friendly bar to crave at any time of the day thanks to the practical packaging. Also suitable for vegan consumers or subjects with intolerance/allergy to milk and milk-based products (including lactose). New ecological sensitivities have led to develop a smart as well recyclable and bio-compostable packaging that is a careful selection of raw materials, able to combine a reutilization of by-products with the innovation brought by new production methods. In addition, the raw materials selected for the realization of the product don't need to be stored at refrigerated temperature, allowing a considerable energy saving during the storing.
With a balanced taste, it offers a pleasant moment without giving up your own well-being and at the same time. Sustainable for the environment. The healthiness of SpigoBite derives from its simple ingredients selected for their eco-sustainable component.
Bite SpiGo bar and no another one bites the dust!
---