---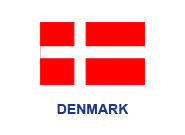 University :  Denmark Technical University
Category: Breakfast, Dessert, Spreadable
Short description: A Rich, Creamy, Caramel Sauce, 100% Plant-Based, using only Sweeteners and Natural Sugars.
The traditional Argentinian product 'Dulce de Leche' was the inspiration for AVENA, a rich caramel spread that can be used on a variety of products. The name itself is derived from the Latin name for oats, carefully emphasising our unique selling point to our customers. Our product encompasses similar characteristics as the Latin American version, but uses more sustainable ingredients.
AVENA fits perfectly into the vegan and confectionary market, providing a unique and luxury product priced at 60 dkk per jar.
---