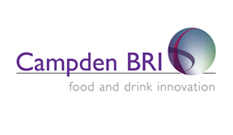 The food and drink industry is dynamic and continues to present challenges, particularly those related to innovation and sustainability. To ensure the industry continues to grow and meet these challenges both now and in the future, it's essential to attract creative, intelligent, gifted students.
Ecotrophelia encourages the brightest students to consider a career in the food and drink and gives them a unique opportunity to participate in a 'real-life' food innovation and development process and gain practical key skills that you just couldn't get from a text book.
As the world's largest independent membership-based organisation carrying out research and development for the global food and drinks industry, we are committed to supporting young and emerging talent in the food sector and are proud to support ECOTROPHELIA.
Bertrand Emond, Head of Membership & Training, Campden BRI