---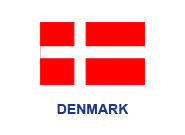 School:  National Food Institute DTU Food
Category: Cooking aid
Short description: Ingredient-mix in powder format that turns legumes by-product into a nut-based vegan cheese.
CheeseIt! aims to redefine vegan food industry by calling every consumer to play a leading role in food revaluation. It encourages customers to actively reduce food waste, producing a high-quality vegan cheese with over a 50% reduction in the final price, in comparison to already existing vegan cheeses. Due to its powder format, it can be easily transported and stored with no thermal requirements and a long shelf life, which ensures a low energy consumption and a low carbon footprint decreasing CO2 emissions.
Vegan consumers struggle to reach their necessary intake of protein and vitamin B12 and are extremely concerned about production, transportation and consumption of food. As they consume high amounts of legumes to fulfill their protein requirements, they generate a by-product known as "aquafaba", the liquid produced when legumes are cooked, or in their canned version that is thrown away. Consequently, enormous amounts of high quality proteins are being wasted. CheeseIt! strives to revalue high quality vegan protein and transform aquafaba into a high-quality plant-based cheese alternative high in vitamin B12. Due to its flavor profile, it can be consumed in its basic version, while giving the consumers the freedom to create their own recipes, due to its versatility. CheeseIt! creates new tasting experiences and raises awareness among consumers about food waste reduction.
---