---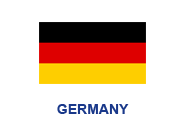 School:  Karsruhe Institute of Technology
Category: Biscuit & cake, Breakfast, Milk product, Side dish
Short description: An approximately 12 cm long, hollow biscuit filled with a portion of sugar or milk powder.
The Mixcuit, a clever combination of "mixing" and "biscuit", considering both usage and naming. It can best be described as a hollow biscuit filled with a portion of sugar. The Mixcuit is easily grabbed from the baker's counter, the end piece is bitten of, the sugar content is poured into a hot beverage and finally stirred in. Firm on the outside, the Mixcuit is just perfect to endure the temperature of a freshly brewed beverage and meet its stirring requirements in an excellent way. Being simple and swift it captures the current zeitgeist and trend. In fact, the combination of multiple functions in solely one item marks the uniqueness of the Mixcuit.
Plastic stirrer, sugar sachet and biscuit are successfully joined as one – a tasteful 3-in-1 solution. Instead of enriching the biscuit with trendy superfoods, a part of the flour is simply replaced by natural cocoa shells.
Rounded off with a fine touch of chocolate, the Mixcuit not only soothes the conscience, but also creates a feast for the senses. Being easily filled with a variety of different contents, it is highly adaptable and complies to a wide range of consumer preferences and differing market conditions. Instead of just a basic sugar filling, a milk powder filling and vegan version of the Mixcuit have already been implemented and tested. Other powders like stevia, cocoa or instant coffee can readily be substituted. In brief, the Mixcuit is the responsible thing to do, keeping with the simple motto: Bite. Stir. Enjoy.
---