---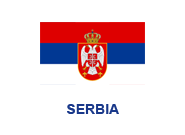 School: University of Belgrade, Faculty of Agriculture
Category: Drink, Dessert
Short description: "Acornico" is a hot dessert drink with the addition of acorn (oak nut), intended for all categories of consumers.
Regardless of whether you prefer a classic hot chocolate or some of the other tastes, "Acornico" products will please all your senses. After a quick and easy preparation, our products are ready to serve and enjoy. It is prepared by adding the contents of "Acornico" to some milk and stirring for several minutes over a light cooking heat, as stated on our label. By stirring, you will achieve the desired density.
A gentle touch of chocolate enriched with acorn that comes with our entire range of products is beneficial for both senses and health. "Acornico" products are an excellent source of vital nutrients found in acorns which makes 10% of their net quantity.
We designed the packaging for different "Acornico" products in characteristic colors in order to give our consumers a visual hint of taste within.
Innovation depicted in addition of acorn is the main advantage our products have over competition. We believe that the market needs an innovative product which will both provide the consumers with health beneficial nutrients and a great taste. Since there is a constant growth in demand for health beneficial products, it is our opinion that this kind of drink would have a considerable market potential. There is no direct competition which gives a lot of marketing flexibility, especially given the unique product features.
---